Financial Services
Banks and asset management and insurance organizations can own their future by transforming and creating new business models to meet changing customer needs and drive sustainable growth.
Featured Insights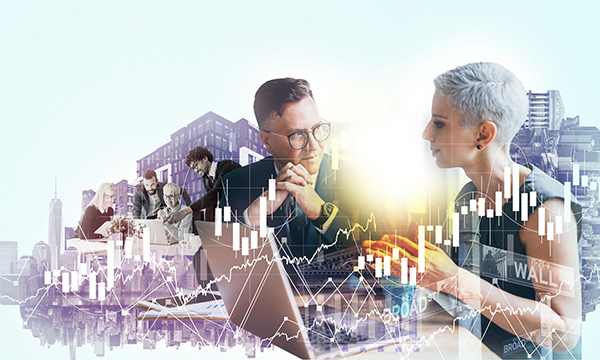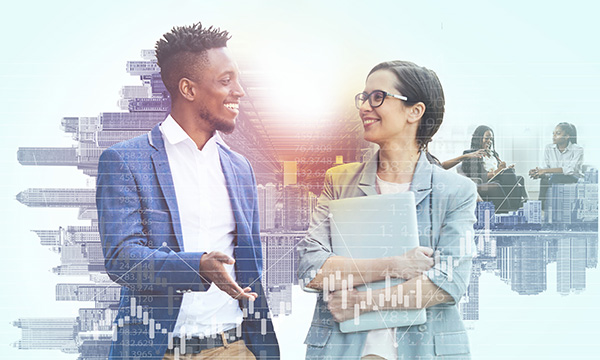 Our Financial Services Expertise

Markets We Serve

Markets We Serve

Banking & Capital Markets
Asset Management
Insurance
Payments
Private Equity

Business Operations

Business Operations

Financial services organizations must apply the right transformative approach to create frictionless business operations that are nimble and resilient. From strategy through execution, Huron helps you reimagine your business and accelerate your transformation. Whether you are innovating your business model, modernizing technology systems or transforming the way work gets done, we use our deep industry, functional and technical expertise to help organizations develop the right strategies, align resources and use data to improve insights, optimize investments and create value.

Customer Transformation

Customer Transformation

Customers demand more convenient, personalized services and engaging experiences across the businesses they interact. Huron helps financial services organizations better understand the needs of those they serve and shape strategies that transform the customer experience and accelerate growth. From developing new products and services, to adopting technologies that transform the way your customers engage with your organization, we work with you to create a sustainable strategy that gives you a competitive advantage.

Digital

Digital

Sustaining business performance in an always-on global economy demands that organizations move away from legacy systems and manual workflows. Huron is a trusted adviser to the financial services industry, with deep expertise developing and implementing digital, technology and analytics strategies. We help you define an actionable digital vision that leverages leading technologies and advanced analytics to optimize your operations and achieve sustainable growth.

Strategy & Innovation

Strategy & Innovation

As technology, customer needs and regulations evolve, financial services organizations need to rethink their strategies and business models to sustain their competitive advantage. As your strategic partner, Huron can help you transform the way you do business, helping you to accelerate organizational change and drive sustainable growth. We empower you to think differently to build innovation capabilities, optimize business performance and create new growth strategies that will help you proactively address complex business challenges and stay ahead of market disruption.

Organizational Transformation

Organizational Transformation

Finding, developing and retaining top talent has never been more complex. For financial services organizations to own their future, they must differentiate their employer brand and unlock the power of their workforce by aligning around a common set of goals and values, optimizing the employee experience and engaging their team in new ways. Organizations also need to develop future-ready leaders who can maintain operations and drive meaningful change. We help you develop and effect organizational change that aligns your team with your strategic transformation to achieve this vision.
Subscribe
Receive the latest insights and news from Huron's Financial Services experts.
Sign Up